As an E-Commerce company, you are in the business of selling products or facilitating the sale of products through the internet. The E-Commerce ecosystem is complex and includes online retailers, online marketplaces or managed marketplaces, and enablement technology innovators supporting business-to-business (B2B) and direct-to-consumer (DTC) sales. The E-Commerce and consumer packed goods (CPG) industry faces challenges driven by market conditions, consumer spend, and supply chain disruptions.
With the continued move to E-Commerce from traditional brick-and-mortar, heightened privacy expectations and need to protect consumer data, and ever changing cross-border challenges, it is more important than ever to partner with the right advisors and embrace market changes to stay ahead of your competition. We understand the challenges you face, from expansion and M&A opportunities to inventory management and sales tax complications, and can help you navigate your compliance, accounting and advisory needs while you build toward your goals and innovate for the future.
Direct to Consumer (DTC)
Business to Business (B2B)
Business to Consumer (B2C)
Consumer packaged goods (CPG)
Retail
Enablement technologies (SaaS)
Pre and Post purchase tech
E-Commerce Challenges and Trends
E-Commerce Accounting, Advisory and Tax Services
Accounting and Attestation
Audited Financial Statements
Tax provision preparation support
ASC 606 implementation consultations including Gross vs. Net Analysis
ASC 842 implementation consultations
Inventory management consultation
Navigating the cap table (i.e. Carta) and stock-based compensation reporting (ASC 718)
Complex debt and equity accounting (warrants, SAFE notes, Secondaries, etc.)
M&A advisory including buy-and sell-side due diligence
Network penetration testing
International Structuring and Tax Planning
Income and sales tax nexus
Client Testimonials
Withum has supported me and my team on US taxes, certain technical accounting topics, and they were our auditors for over 4 years. They are incredibly reliable and clearly experts in their respective fields. My Company was acquired in the last year and Withum was one of our go-to partners throughout that process and did a great job. They've truly been a fantastic partner for me and my team.
The Withum team has provided a wide variety of services to us ranging from sales tax, income tax, transfer pricing, tax advisory and audit. They keep us up-to-date with all the latest developments in accounting and tax and have become our go-to advisor for any business matters. Their team is great to work with and has always gone above and beyond to deliver impeccable services. Withum has become our trusted advisor and business partner and we highly recommend their services.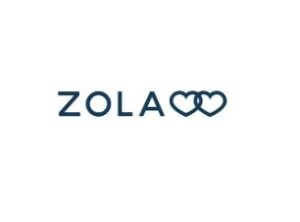 The Withum team has been a trusted tax advisor for us since Day 1 when we were in the early stages of growing our business. As we've grown and matured as an e-commerce company and also added employees in different regions, we have the confidence we can always call on the Withum team for tax guidance when it comes to any topic - whether it relates to our business needs or our employees. Withum has been a fantastic partner even as our tax issues have grown in complexity. No matter the topic, Withum has a broad set of subject matter experts to call on.
The Withum team has provided several services to us such as auditing, income tax preparation and sales tax, just to name a few. They're very knowledgeable and the team is great. They've always explained everything in great details, advised us on next steps and kept us informed on future development and compliance related items. Looking forward to continuing working with the Withum team!
Contact Us
For more information or to discuss your business needs, contact Withum's E-Commerce Services Team.