Withum's Insolvency, Bankruptcy and Receivership professionals are here to assist you with preserving, recovering and protecting your assets.
Bankruptcy is an orderly process under federal law to address the debts and obligations of businesses and individuals and allow for a fresh start.
Identifying and addressing the underlying causes of financial stress points can be challenging. Whether you're a company that needs assistance with financial management or an individual struggling with your financial affairs, it's important to partner with someone who can help you understand your options. Withum's team of experienced financial advisors can assist you in evaluating the appropriate Chapter to file under as well as guide you through the process.
More on Bankruptcy
A receivership is a ministerial relationship where an individual is appointed to accomplish or oversee particular tasks or processes typically defined by a court.
Appointing the correct person to handle your company's tangible or intangible assets is a major decision. Handling investigations, monitoring processes and acting as a neutral party in a contested situation are all responsibilities Withum can fill as a receiver or as the accountants to the receiver in any case.
What is Assignment for the Benefit of Creditors?
Assignment for the benefit of creditors (ABC) is a state insolvency process utilized by businesses to liquidate and satisfy the claims of creditors.
This process does not fit every situation and does not have some of the protections accorded in a federal bankruptcy filing. In situations where it is appropriate, our professionals can work with you to wind down the business, address tax matters and coordinate with the assignee to liquidate and resolve creditor's claims.
What is Special Fiscal Agent?
A Special Fiscal Agent (SFA) is a form of receivership tasked with managing finances where there are allegations of impropriety, and the parties have lost confidence in the legacy processes.
The nature of the impropriety is not always evident. Having experts with backgrounds in investigations and analysis as well as accounting makes us the perfect solution to helping you to understand the cause of the issue and give oversight and management of your financial controls.
Who and How Do We Serve?
Trustee
Debtor
Creditors
Creditors' Committees
Liquidating Trusts
Examiner
Financial Advisor
Receiver
Assignee
Liquidating Trustee
Trustee
Our clients benefit from the group's multi-faced view, unique life experiences, focused professionalism and tenacious pursuit of each engagement's objectives. As talented and diverse professionals who bring unique perspectives and experiences to every engagement, our team members have also earned the following designations and certifications:
Certified Public Accountant
Certified in Financial Forensics
Certified Fraud Examiner
Certified Financial Planner®
Associations and Membership
Withum is proud to be a part of these wonderful organizations.
Contact Us
For more information or to discuss your business needs, contact Withum's Insolvency, Bankruptcy and Receivership Accounting Services Team.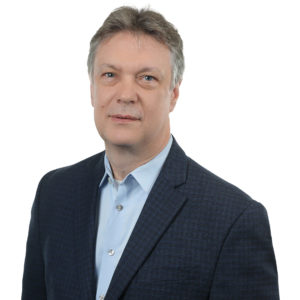 Kenneth J. DeGraw
Partner
Whippany, NJ
William J. Morrison
Emeritus Partner
Saddle Brook, NJ