Welcome to our suite of private client services (PCS) for individuals and families. We have one goal — to help you manage your finances efficiently, legally, ethically, and profitably. The collaborative and collegial environment of our Firm enables us to assemble the best and brightest to advise on specific client issues, while also providing you with a personal PCS consultant. To ensure your goals become a reality, our team works closely with your other advisors to provide the highest quality private client experience possible.
Expert, Independent Advice Across Multiple Disciplines
Withum offers you personalized financial consulting across multiple disciplines with a single contact. Our suite of private client services are tailored to meet your individual and business goals and objectives. These private client advisory and consulting services include everything from family office services and estate planning to tax preparation and wealth management.
Centralize your financial affairs to ensure that your family wealth continues to grow. Our broad range of family office services go beyond the traditional challenges of running a business. Our strategies take into consideration personal objectives, multigenerational issues, philanthropic goals, and financial realities and can include:
Bill Paying
Bank Statement Reconciliation
Household Employee Payroll
Internal Due Diligence
Personal Financial Management
Legal/Banking Referrals and Coordination
Mortgage Application Assistance
Cash Flow Projections
Budget/Expense Reporting
Tax Return Preparation
Family Governance
Investment Services
Trust and Estate Services
The last thing you need to worry about is the planning and administration of your estate and trust. Our estate and trust planning consultants are available to help you, fiduciaries, and attorneys with:
Estate and Gift Tax Planning
Trust and Estate Administration Services
Fiduciary Accounting Services
Tax Mitigation Strategies
Marital Planning
Asset Protection
Multi-Generational Planning
Distribution Planning and Management
Estate Distribution Modeling
Income Tax Preparation and Planning Services
We are a globally recognized advisory and accounting firm with deep, diverse experience in tax compliance among multiple states and countries. Our private client individual tax services include:
High Net-Worth Individual Tax Planning
Corporate, Partnership and Business Entity Tax Planning
Tax Return and Multi-State Compliance
Financial Planning and Wealth Management
The every-day demands of your personal and professional life can sometimes force you to put your financial planning and wealth management on the backburner. Our high income financial consultants have the experience needed to help you capitalize on your available assets, and develop a future-proof plan to help you meet your financial goals. Our financial planning services include:
Wealth Planning
Tax Minimization Planning
Business Succession Planning
Customized Investment Management
Stock Specific Diversification
Socially Responsible Investing
Business and Management Consulting
If you have a stake in a business that contributes significantly to your wealth, it needs to be considered as part of your financial planning. Withum is uniquely situated to provide a full range of business advisory services that include:
Traditional Accounting Services
Exit Strategies
Succession Planning
Financial Audits
Qualified Valuations
Initial Public Offerings/Private Equity
Debt Management
Benchmarking
Executive Compensation
Privacy and Identity Protection
When it comes to identity theft, high income and high net worth individuals and their families are some of the most at risk. The privacy and protection of PII data is key to the security and integrity of your financial and personal affairs. Our cybersecurity services include:
Online Reputation and Privacy Management
eMail Security
Credit Reporting
Password and Document Management
Cyber and Identity Theft Insurance
Document Management
Probate Avoidance
Non-Disclosure Agreements
Home Network Vulnerability Testing
Disaster Recovery and Management
Banking and Credit Card Safeguards
Philanthropic financial planning is an important part of wealth management. Our private client services team helps you meet your charitable goals, so you can continue to have a positive, enduring impact on the causes you care about. Our charitable planning services include:
Defining a Donation Strategy
Formation and Management of Structures
Private Foundations
Public Charities
Donor Advised Funds
Cash Gifts and Gifts of Property
Tax Optimization
Charitable Trusts
Charitable Annuities
Gifts of Life Insurance
Bequests of Retirement Plan Assets
Testamentary Bequests
Why Choose Withum for Your Private Client Services?
Get peace of mind that your matters will be handled with the utmost care and discretion. Since 1974, our private client services team has addressed the unique needs of business executives, closely-held business owners, and affluent individuals and their families. Our approach to high-income financial planning combines compliance and consulting, and is always custom tailored to fit your multi-faceted / multi-generational needs.
Contact Us
For more information or to discuss your business needs, contact Withum's Tax Services Team.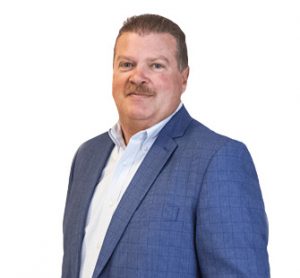 Ted Nappi
Partner
Hal R. Terr
Partner
Princeton, NJ - Corporate Headquarters