Withum's Family Office specialists can provide the support you need to define and implement the right strategies to meet you and your family's long-term needs and objectives.
Family Offices face a number of unique challenges in addition to the traditional concerns of running a business. Be it varying viewpoints based on personal objectives, multigenerational issues, financial realities or philanthropic goals, a balance is required to achieve success.
Family Office governance, formation, meetings, etc.
Family Office charter and/or agreement
Organization chart and functions
Financial and business education
Our team has dealt with family offices from those in early formation to those established, set in their direction and well administered.
Services Your Family Office May Be Providing
Investment management and advice, including investment performance analysis
Fund compliance, including accounting and tax
Risk management
SEC compliance for multifamily offices offering investment advice
Philanthropy and foundation
Personal services for member

Individual tax planning
Bill payment, payroll and staff management; including household help
Wealth/inheritance transfer
Concierge services
Lifestyle advice
Security
Healthcare
While Withum can help you with any or all of the service offerings, we have an established network of professionals that can be particularly helpful with investment management, philanthropy and concierge services. While we provide traditional accounting services, a number of clients have chosen to utilize our Withum Virtual Accounting Services (VAS) to handle basic bill payment and accounting needs.
Consideration for Your Operating Companies
Accounting and coordinating auditing requirements
Succession planning
Federal and state taxes
Exit planning and execution
Transaction Advisory Services related to deal structure and due diligence for new investment
Guidance on any "milestone transaction"
These are all areas where Withum has significant experience which can be helpful to you. Our Exit Planning and Execution Strategies and our TransactReady® process are particularly well-suited as you address your operating company needs.
Dispute resolution among Family Office members
Succession planning for the Family Office
Coaching / Mentoring / Education for Members of all generations
Whether your Family Office has been our client or you are looking for some fresh insight, our Withum Team that serves Family Offices is well versed in addressing these matters. Using our time-tested strategies or our informal dispute resolution tools, we have been successful in helping Family Offices manage these matters and succeed.
And by the way, we enjoy being part of the family.
Contact Us
For more information or to discuss your business needs, contact Withum's Tax Services Team.
Hal R. Terr
Partner
Princeton, NJ - Corporate Headquarters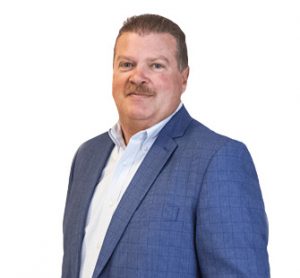 Ted Nappi
Partner