At the center of your nonprofit is the desire to keep going against all odds to fulfill a unified goal. Sometimes, that focus can become clouded by compliance, governance and operational and financial decisions. Having the right team with the experience and knowledge to help tackle hurdles nonprofits face can free up your time and resources, letting you stay focused on the heart of the matter — your mission.
Withum's Not-for-Profit and Education Services Team brings value to the relationships with our tax-exempt clients by offering innovative advisory solutions alongside the necessary not-for-profit accounting and tax services. We've helped nonprofits enhance workplace collaboration to become more efficient, saving them time and money. Tax-exempt entities look to us for guidance on how to structure organizational growth and succession plans.
And when it comes to protecting your reputation, constituents, donors and students, our Cyber and Information Security Team can deploy solutions and respond immediately to any cybersecurity threats. Nonprofits choose Withum to provide the support and guidance needed to succeed in a technology-driven world full of ever-changing rules and regulations.
How We Can Help Your Nonprofit
Integrity and trust to keep nonprofits ahead of the curve.
Assistance with new not-for-profit accounting standards and grant compliance.
Experience with government auditing standards, Uniform Guidance, HUD and GASB regulations.
Determine the impact of new tax regulations.
Share best practices for effective governance and risk management.
Competitive employee benefit offerings.
Smart and innovative investment opportunities.
Share trending industry news, updates and education.
Well-rounded knowledge base with a variety of nonprofits.
Community-based organizations and development agencies
Public charities, private operating foundations and private foundations
Healthcare facilities
Social service agencies
Social welfare organizations
Trade associations and membership organizations
Educational institutions
Join Us on Civic Warriors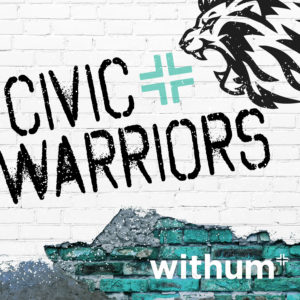 Join us for an episode to share your story in the not-for-profit industry.
Nonprofit Industry Challenges and Trends
Additional Nonprofit Resources
Check out these additional resources, from our regular podcasts to our YouTube channel highlights, and more.
Giving back in more ways than one.

Delivering on our promise to always give back to the communities in which we live and work, you'll see our team members volunteering at local nonprofits, serving on boards and committees – doing our part every day to make a difference.
Contact Us
For more information or to discuss your business needs, contact Withum's Not-For-Profit and Education Services Team.