Holistic Accounting and Advisory Services in one personal relationship.
Closely held businesses rely on a limited number of individuals' expertise and guidance to ensure the company runs successfully. When it comes to finding a trusted business advisor, that relationship model should be no different. Entrepreneurs and privately-owned companies thrive best when partnering with a single-source business advisor. Having one person as your company's business accountant, private business tax advisor and small business consultant provides cost savings and an integrated approach to delivering the innovative solutions your company needs to grow and thrive.
Withum's Business Enterprise Advisors (BEAs) provide tax, assurance and advisory services to privately held small-to-medium sized companies who desire one point of contact for their business needs.
When looking for a business enterprise advisor, you need a professional who has in-depth, specialized service knowledge and understands your industry's unique culture. As trusted advisors, our BEAs possess the service expertise you need to cover multiple tax, accounting, and business management areas. And, with experience servicing privately-owned companies across various industry verticals, our BEAs have an intimate understanding of the challenges you face. We take a particular interest in developing innovative solutions and tailored strategies that link your personal and business financial interests under one personal relationship.
Business Enterprise Advisory Services
Entrepreneurs and finance teams of privately owned enterprises appreciate Withum's approach to providing cost-effective resources through BEA professionals. Our business consultants have the combined expertise of providing accounting services including assurance, financial and valuation services, individual and business tax planning, and business management services, covering people to processes; cyber to succession planning; technology to transaction advisory.
Withum's BEAs can serve as your business accountant, providing assurance services that offer credibility to financial statements and planning audit engagements with minimal disruption to your company's personnel and business operations. As business consultants for small- to medium-sized companies, our BEAs work closely with your finance team throughout the year to stay in-tune with your business both operationally and strategically.
Our BEAs can act as your business tax advisor, assisting your company with business tax planning, preparation, and compliance issues. We'll help you navigate complex federal, state and local tax regulations to minimize your personal and corporate tax exposure. Withum's BEAs also consult with other specialists within the Firm in the areas of international tax, estate planning, R&D Studies and Cost Segregation Studies to offer you a full suite of services that put you in a position of strength.
Looking for nontraditional business advisory services? Our BEAs can consult with you on nontraditional tax and assurance services that are critical to the success of your enterprise in today's modern business environment:
Share As the light at the end of the pandemic tunnel approaches, many are feeling cautiously optimistic about returning to some level of normalcy during this calendar year, albeit looking […]
Contact Us
For more information or to discuss your business needs, contact Withum's Business Enterprise Advisory Services Team.
Michael B. Mulhearn
Partner
Philadelphia, PA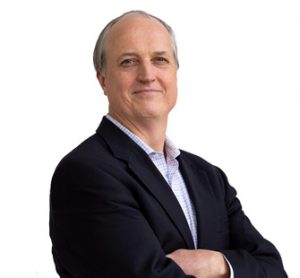 Charles J. Bramley
Partner
Philadelphia, PA