Inclusion and diversity (I&D) is central to our people-first, values-driven culture. By putting our people first, we create a foundation to trust and transparency that allows everyone to be heard, feel valued and enhance our clients' experiences at the Firm. This starts with fostering a sense of community, through the firm and through our Team Member Resource Groups, by embracing the intersections of our team member's identities and the diverse perspectives they bring to work every day.
Our ability to engage in open and candid conversations across difference allows our people to be empowered by inclusion. This collaboration sparks curiosity, builds trust and creates a more fulfilling work environment.

Pat Walsh, Managing Partner and CEO
CEO Statement on Inclusion and Diversity
Through our intentional commitment to continue creating inclusive, diverse teams, we are developing strong leaders who will create a legacy of allyship, membership and sponsorship for their peers and active members of their communities. leadership breeds innovative thinking that enables us to solve our clients' most pressing challenges, helping their business to grow and thrive.
Strategic Pillars of Inclusion and Diversity
The strategic pillars of our inclusion and diversity efforts encompass three areas of focus:
Workforce
Workplace
Marketplace and Community
Our workforce priorities focus on intentional efforts to recruit, retain and advance underrepresented talent at all levels.
Our workplace priorities focus on fostering a culture of inclusion where our team members feel empowered to be their authentic selves.
Our Marketplace and Community
Our marketplace and Community priorities are driven by our corporate social responsibility (CSR) initiative to actively support the communities we serve.
Team Member Resource Groups
To truly grow inclusion at Withum, our team member resource groups (TMRGs), typically referred to as employee resources groups, serve as an integral part of our I&D strategy. Our TMRGs represent team members who identify as people of color (Asian, Latinx, Black), a member of the LGBTQ+ community, a person with a disability, a veteran or a woman. They exist to enrich the brand, culture and client experience by driving cultural awareness, competency and authentic engagement across our workplace.
Asian and Pacific Islander Team Members and Allies
Our mission is to create an inclusive environment that offers a space for understanding and respect, enhancing the work experience by challenging everyone to consider the experiences and perspectives of others through Promotion, Recognition and Connection.
Kevin Lin
Partner
New York, NY
Amanda Y. Hong
Partner
Irvine, CA
Joseph Ro
Partner
East Brunswick, NJ
Black, Latinx, African-American, African and Caribbean Team Members and Allies
Our mission is to serve and support underrepresented professionals at Withum and enrich cultural awareness across the Firm. Through Retention, Attraction, Transparency and Support, we are able to actively engage members and allies in our network.
Nadia-Maria C. Matthie
Partner
New York, NY
Amel Edmond
Firm Leadership
Red Bank, NJ
Team Members with Disabilities and Allies
Our mission is to be a voice for and represent the interests of our team members that face physical and mental challenges. We strive to provide support to those who may faces challenges due to loved one with a disability. Our objectives are supported through Partnerships, Accessibility and Facilitation.
Sandra Ruoff
Principal
East Brunswick, NJ
Stephen Vinarub
Senior Tax Accountant - Withum
Hispanic and Latinx Team Members and Allies
Our mission to support and advance our Hispanic/Latinix American community and professionals in forums where the need for change exists. Our commitment to our team members are executed through Promoting Soft Skills, Mentorship, Leadership.
Peter Hilera
Partner
Orlando, FL
Christina Barea
Business Development Executive - Withum
LGBTQ+ Team Members and Allies
Our mission is to create a collaborative brave space where individuals can be their authentic selves in a community that provides support and connection for team members, through Raising Awareness and Encouraging Dialogue.
Jessica Offer
Partner
Whippany, NJ
Nicole LaRusso
Marketing Coordinator - Withum
Veteran Team Members and Allies
Our mission is to help team members reach their full potential, through Partnerships and Dialogue across the firm to engage our member, allies and communities.
Women Team Members and Allies
Our mission is to create opportunities to empower women at the Firm with the tools they need to succeed, through Motivation, Advocacy and Elevation.
Inclusion and Diversity Corporate Partners
Inclusion and Diversity Recognition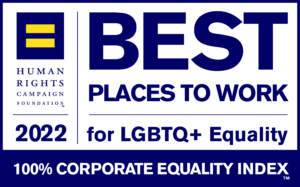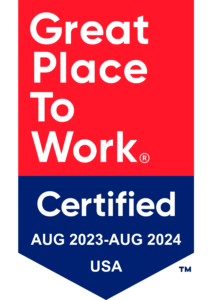 We believe it is everyone's responsibility to live The Withum Way and embrace the power of #OneWithum.