Every build starts with a plan to succeed. Your business is no different. In today's volatile economy, construction companies are making it a priority to address succession and cash-flow planning to ensure the business's health and longevity. Yet, new challenges such as embracing technology and cybersecurity preparedness are now top of mind. Construction companies of all sizes realize the need to ensure their plans for the future are concrete.
Withum's Construction Services Team helps construction-based companies navigate complex business challenges, whether tax, accounting, advisory or technology-driven. Our team, which includes five Certified Construction Industry Financial Professionals (CCIFP®), services all segments of the industry. We will be a part of the blueprint for your success so you can dream it, build it and grow it.
Residential and Heavy Highway Contractors
Commercial Specialty Trade Contractors
Solar Power and Renewable Energy Construction Companies
Landscapers and Recyclers
Suppliers, Manufacturers, Dealers and Distributors
General Contractors & Construction Managers
Construction Industry Challenges and Trends
Construction Accounting and Tax Services
Agreed upon procedure engagements
Budgeting and forecasting
Internal control recommendations including assistance with policies and procedures
Job costing and work in progress assistance
Calculation of overhead and burden rates, including FAR audits
Fixed asset book and tax depreciation record keeping
Construction Advisory Services
Software evaluations, consultations and project management
Benchmarking and compensation studies
It is an honor for our team to be recognized in The Top 50 ranking. We have served the construction industry for over 40 years and have made it our mission to provide world-class service to all of our clients. We are proud to receive this recognition.

Louis Sandor III, Practice Leader, Construction Services
In honor of Women in Construction Week, Conor Barnes, Sherry Goode, and Emily Dudek, team members of Withum's Construction and Architecture & Engineering teams, reflect on their experiences and advice to promote and embrace women in the AEC industry.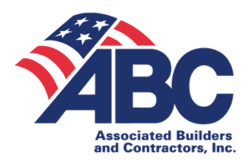 Contact Us
For more information or to discuss your business needs, contact Withum's Construction Services Team.