As an investor, you're focused on growth and a strong return on investment. However, in a highly-regulated space, compliance, accountability and transparency are always top of mind. A keen focus and attention to detail is essential to properly navigate the continually changing, complex compliance and tax landscape caused by regulatory changes introduced by agencies such as the PCAOB, SEC, FINRA, National Futures Association ("NFA") and Commodity Futures Trade Commission ("CFTC"). That's why financial services companies benefit from partnering with a reputable advisory, tax and accounting firm that offers technical knowledge and deep industry expertise.
Withum's Financial Services team can help you navigate the intricate nuances of the financial services industry while ensuring you feel valued every step of the way. When working with funds, we can assist with understanding the challenges of starting a fund, navigating the complexities of growth through the emerging manager phase and even provide the necessary support a large, sophisticated manager requires. Our private equity accountants and tax advisors can perform simple to complex private equity audits of a fund or portfolio company and even explain the impacts of how tax reform will impact your business and investors. There's a reason Withum is ranked nationally among the top advisory and accounting firms servicing venture capital firms, hedge fund managers, private equity firms, mortgage bankers, broker-dealers, credit unions, banking institutions, and regulated investment companies.
Financial Services Industry Trends and Challenges

Financial Risk Management
Areas of risk, such as regulatory, compliance, operational and volatility, can substantially impact your company's financial risk. We can help you identify and understand your areas of business vulnerability to create stronger risk management and mitigation strategies, allowing you to make smarter business decisions in the future.
When launching a fund, knowing what questions to ask and what risks and pitfalls to avoid in the various life cycle and stages of the asset management business can help you avoid costly mistakes. Withum's Emerging Manager Guide serves as a desk reference for startup advisors, addressing the key areas around structuring funds.
Cybersecurity and Data Protection
As the business world has evolved since pre-pandemic times, clients and investors have heightened interest in your attention to your internal cybersecurity protocols. Not only is your sensitive information vulnerable to a cyberattack, but lack of periodic testing and an unsecured email environment can affect your ability to raise capital from allocators.
Financial Services Resources
The financial services industry thrives on the value of relationships and relies on the experience and knowledge of trusted advisors to help them grow and maximize their investments. Withum Financial Services Team delivers a depth of knowledge and unparalleled service, making us the firm of choice in the financial services industry. We offer guidance to answer trending questions in the industry.
We also understand the importance of having resources easily accessible when you need them the most. When given the right tools, you have the ability to make smarter decisions and investments that yield success. We offer a number of guides to support your investment strategy:
Women in Financial Services
Withum's Women in Financial Services Team brings together female business leaders and thriving young women through networking events, women-focused roundtables and seminars, happy hours and unique dining experiences. The group serves as a platform to mentor, learn and grow from like-minded successful women in financial services. Our conversations focus on topics and business challenges that affect women leaders, including launching funds and raising capital, navigating regulatory compliance and creating opportunities to close the gender gap in financial services.
Awards and Accolades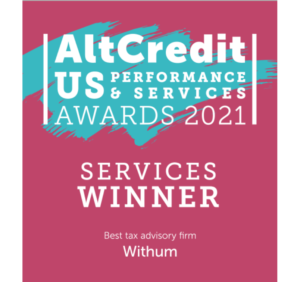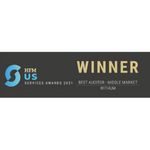 Industry Involvement
Withum works directly with many industry organizations.