Withum will not discriminate against any team member or applicant for employment because of race, color, religion, sex, sexual orientation, gender identity, national origin, age, marital status, genetic information, disability or because they are a protected veteran.
0
Years of Experience
Offering you a career backed by a trusted reputation, tenured experience and lasting relationships that span offices in major cities across the country.
0
Team Member Resource Groups (TMRGs)
We lead with inclusion and celebrate our team members' diverse perspectives by driving cultural awareness, competency and authentic engagement to foster a sense of community.
Top
0
Ranked 22nd Largest Firm in the Country
No matter your interests, we offer a wealth of professional opportunities for you to specialize in and grow your network.
There's Something Different About Withum
When you join Withum, you become part of our family, which means we'll take care of you. It's one of the many reasons Withum is recognized on the Best Places to Work list in multiple regions and ranks in the top five on Vault's 2022 Best Accounting Firms for Benefits.

Everyone, from interns to partners, is part of the team and enjoys a great sense of work-life balance.
Talent Management Program

An individual training plan, peer mentors and career coaches help facilitate your growth and development in the Firm.

Our culture is rooted in our people and the unique perspectives and experiences they bring to work every day.

Comprehensive, entry-level training program designed to empower you as you make the transition from college student to staff accountant.

Medical
Withum offers the option of a PPO plan paired with an FSA or HDHP paired with an HSA.
Dental
Team members may opt for a plan that covers two check-ups and cleanings per year at 100%. Dental work is covered at 80% and 60% for minor and major work, respectively. New Jersey team members may choose the firm-wide plan or an HMO plan specific to NJ providers and covers almost 100% of dental expenses with no maximum.
Vision
Our plan covers an annual check-up and $200 towards glasses and/or contacts once every year.
Flexible Spending Account
Withum offers a reimbursement plan for qualified medical expenses that are not subject to federal taxes.
Mental Health + Wellness
Withum provides all team members with a free subscription to Headspace, including access to hundreds of meditations for everything from stress to sleep, focus, anxiety and much more. Team members also have access to professional and confidential services to help them with various personal, family, life and work-related issues through an EAP (employee assistance program). We also offer events and programs to support physical health and nutrition, such as an annual fitness reimbursement program and firm-wide fitness challenge.

Performance Bonuses
We provide a robust bonus for all qualifying team members based on individual and firm performance.
Engagement Efficiency Incentives
Non-advisory team members will receive compensation for improving engagement performance metrics that meet specific criteria.
Team Member Referral Bonus
We reward our talent for bringing great talent to the Firm. Our referral bonuses range from $250 to $15,000 to encourage our team members to refer quality applicants for critical positions.
401(k) Match
A self-directed plan that allows you to contribute pre-tax, after-tax and Roth IRA. Firm match is determined annually and allows for rollovers from prior employers.
Shadow Stock Plan
An opportunity to share in the Firm's growth. All team members are eligible to participate in this very unique incentive compensation plan.
Life Insurance
Funded by Withum, we pay equal to three times your annual salary up to a maximum of $300,000.
Long-term and Short-term Disability Insurance
All team members outside of state-mandated states, such as NY, NJ or CA, can enroll in Short-term disability. Long-term disability is paid entirely by Withum, providing for 60% of your salary until retirement.
Tuition Reimbursement
Your career development is a priority to us. We offer up to $10,000/year in tuition reimbursement to support your career growth.
CPA Exam Assistance and Bonus
Helping you obtain your license is a priority for Withum. We offer financial assistance for fees associated with study materials and taking the exam. We also allot time off to sit for the exam and offer various bonus rewards based on when you pass.
Career Coach and Mentoring Programs
Withum recognizes that the growth and development of our team members are critical to the continued growth and success of our firm. We utilize a comprehensive talent management strategy that is comprised of a variety of professional development initiatives intended to help retain, engage, build and leverage the talents of our invaluable staff.
Team Member Resource Groups
Our eight team member resource groups, typically referred to as business or employee resources groups, enrich the brand, culture and client experience by driving cultural awareness, competency and authentic engagement across our workplace.
CSR
Our business model focuses on specific pillars within our business to engage in more socially acceptable business practices, including our Withum Week of Caring, supplier diversity program, more sustainable products and giveaways, and equitable benefits, among others.
LinkedIn Learning License
Designed to enhance your skills with expert-led online video tutorials.
Internal Mobility
Our Pathways Program is a resource for any of our team members who desire a change and want to explore different service lines, industries and departments at Withum. We help you navigate the process for a smooth and fulfilling transition.
Parental Leave
Up to ten weeks of paid leave for the primary caregiver for the biological or adoptive parent of a child, or up to three weeks of paid leave for the secondary caregiver of a newborn or adoptive child.
Childcare Reimbursement Program
The program is intended to help reduce the burden of childcare costs and summer camp by reimbursing our team members up to 25% of eligible childcare provider expenses annually.
Hardship Relief Fund
Provides disaster relief and emergency hardship assistance to team members of Withum and their immediate families who are experiencing a temporary hardship due to a significant life event.
Employee Assistance Program
Provides professional and confidential services to help team members and their family members address a variety of personal, family, life and work-related issues.
Pet Insurance
We offer discounted pet insurance for your furry family members.
Time Off
Unplugging and recharging your batteries is an important part of self-care. We offer generous PTO that is based on level and tenure at Withum. Senior Associates and above are entrusted with OTO (open time off), with an unlimited number of days off to allow you to manage your time and schedule according to your needs.
Holidays
In addition to providing 9 paid holidays per year, Withum has implemented an extended holiday to eliminate the worry of emails and client demands while you enjoy time with friends and family from Christmas through New Year's Day.
Flexible Work Arrangements
Withum is committed to helping team members face the demands of juggling work, family and life-related issues by offering a number of Flexible Work Arrangements. We provide general flex time to all full-time staff and have additional options, including flexible scheduling, compressed work weeks and telecommuting under an alternative work arrangement program.
Recognition Programs
Gotcha Awards, Strength Awards and Withum Buck$ recognize our team members for excellence and leadership in internal and external client service
Technology Reimbursement
We offer $250 towards the purchase/upgrade of a personal computer, related hardware and/or accessories every two years.
Fitness Reimbursement
Withum reimburses 50% of all eligible fitness expenses that include home exercise/fitness equipment, group exercise classes, physical activity expenses, physical activity tracking devices, adult sports-related league fees and gym memberships.
Cell Phone Reimbursement
A monthly reimbursement provided to all team members.
Transit + Parking Assistance
Withum provides benefits that enable you to use pre-tax money to pay for qualified transit up to $540/month and parking expenses up to $270/month.
Thomas R. Suarez Student Loan Grant
A program designed to assist qualifying Team Members with offsetting the financial burden of student loan debt.
Corporate Discounts
We offer a variety of discounts for things such as retail, entertainment, rental cars, hotels, and mortgage lenders, to name a few.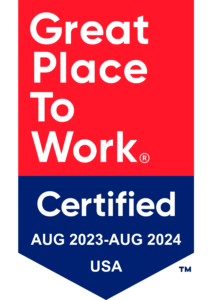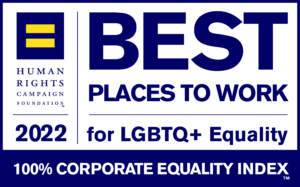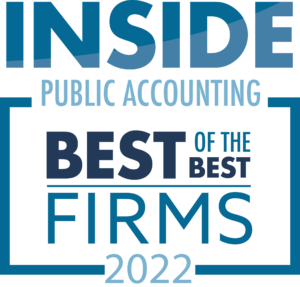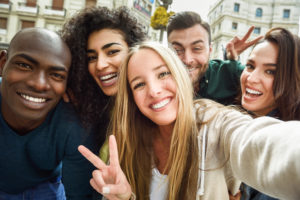 College Recruitment
We take a personal approach to fostering and building careers. We get to know you for the unique contributions you make, and generously reward our talent. Be in a Position of StrengthTM… Start your career at Withum.
Start Here
Tour de Withum
Let our team members be your guide for a day of learning and experiencing the Firm's unique culture. We will walk you through the steps to becoming an accountant.
Explore More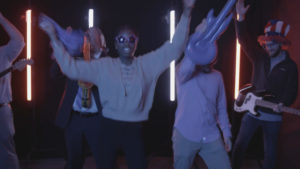 Experience Withum's Culture
Step inside of Withum's unique culture and see how what being a part of our team is about with this year's culture video!
Learn More
What Our Team is Saying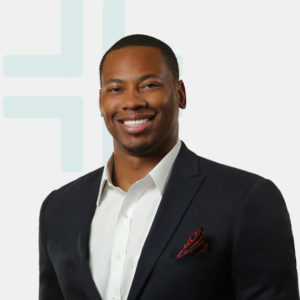 It was simple for me because I liked what I saw when I researched the firm. I believed it could be a place where my dreams could become my reality. I felt it was a place where I could see myself settling in because of the growth potential and career opportunities. I felt they had an excellent support system and i was right. The Partners who hired me took an active interest in my career and pushed me professionally. Their dedication to developing future leaders is unmatched and serves as my motivation.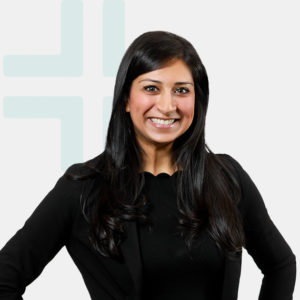 Withum was the perfect culture fit for my career, it was more than just a place to work! Managers and partners spent time working with me, training and teaching me to learn and develop so I could move to the next level. Withum has supported my career growth as well as supporting me as a full-time working mom. Withum offers many benefits such as flexible work arrangements, paid maternity leave and reimbursement of childcare costs which shows they truly support working moms.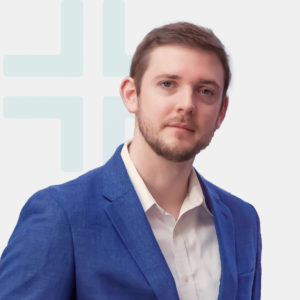 Withum has allowed and supported my entrepreneurial spirit. The firm is constantly looking to improve and encourages all team members to have a voice. There are no formalities or red tape that will hold you back at Withum; you have a transparent and supported career path. The work environment has a collaborative spirit and a "no-jerk" policy. It's a pleasure to gain exposure to challenging and rewarding client work with great colleagues.
Experienced Professionals
Chart your own course at Withum. It's a place where you can design your own long-term and professional career to meet your own distinct interests. We believe in the power of the individual – It's a core value at Withum. And it's why you belong here.
Reasonable Accommodation Notice: Federal law requires employers to provide reasonable accommodation to qualified individuals with disabilities. Please tell us if you require a reasonable accommodation to apply for a job or to perform your job. Examples of reasonable accommodation include making a change to the application process or work procedures, providing documents in an alternate format, using a sign language interpreter, or using specialized equipment. 1Section 503 of the Rehabilitation Act of 1973, as amended. For more information about this form or the equal employment obligations of Federal contractors, visit the U.S. Department of Labor's Office of Federal Contract Compliance Programs (OFCCP) website at www.dol.gov/ofccp. PUBLIC BURDEN STATEMENT: According to the Paperwork Reduction Act of 1995 no persons are required to respond to a collection of information unless such collection displays a valid OMB control number. This survey should take about 5 minutes to complete. Need to request a reasonable accommodations? Learn more.