There have been few industries that have seen growth as rapid as collegiate and professional Esports. With total market investments reaching billions of dollars, Esports is becoming a revolutionary means of competition and entertainment. With the industry's great success come many challenges. Questions surrounding cybersecurity and internal control structures have come to the forefront, as well as new opportunities with the NCAA's shifted stance on allowing athletes to profit from their NIL(name, image and likeness). Our team of dedicated professionals can help tackle these issues and accomplish your goals.
Staying Cyber-Safe in the Esports Community
With the amount of protected Personally Identifiable Information (PII) and other valuable data located within today's Esports community, cyber threats can be devastating. Ensuring your data's safety is vital to athletes' and leagues' integrity and overall reputation. At Withum, we know how crucial cybersecurity is to the Esports community, tackling issues such as:
Player Representation and Public Figures
Safe and Fair Environment
Governance and Regulatory Framework
Collegiate vs Professional
Gambling, IP Protection, Online Streaming Rights
Challenges and Trends
Esports currently has a market value of over $1 billion and is expected to double by the end of 2025. By 2030, total market value is expected to grow to over $4 billion. Additionally, the industries most popular medium, Twitch, has over 4 million people watching, at any given minute, and over approximately 120,000 available live channels.
The one issue that seems to be a discussion point for many tournament and league administrators surrounds integrity of the competition. As Esport competitions occur online, cheating via hacking or other means is always a constant threat. There can also be identity issues if the competition is not held at a site or on camera.
Yes! Collegiate Esports has seen a boom much like the professional circuit, however, collegiate Esports is still in its infancy. With the introduction of the NIL, collegiate athletes can now generate personal revenue. Depending on the athlete's success, this may create a need for wealth management services and professional accounting services to assist younger athletes in managing and protecting their wealth.
There are. Although many of the cyber security challenges are similar between the collegiate and professional circuits, the collegiate level is also concerned with athlete eligibility from an NCAA and university standpoint. Some collegiate Esports conferences have over 300 schools, each boasting around a dozen athletes a piece. Data management and analytics have never been more necessary for conference administrators.
At Withum, we can assist with acquiring, storing, organizing, and analyzing your critical data to support league operations and athlete eligibility. We can create a data architecture that fits your organization's existing and future technology platforms.
Our team of professionals can assist league administrators with their overall control environment, and ensure their cybersecurity protocols are airtight. We also provide advisory services to new and upcoming leagues and organizations from pre-revenue through achieving their goals, and beyond. Certain athletes may also generate wealth through the NIL or by becoming professional players creating a need for wealth management or tax planning and preparation.
Esports, at all levels, is coming into its golden age. Withum understands that rapid growth can create new, rapidly occurring challenges. Putting Withum on your team means we'll address these issues together to elevate your game!
Esports services we are ready to provide
IT structure and control environments
Cost segregation studies
Cybersecurity analysis and implementation
Valuations
Entity structure advisory
Tax planning and compliance
State tax planning, Nexus and apportionment
Financial statement audit and review services
Business start-up services
Outsourced CFO and accounting solutions
Software systems implementation
Contract negotiations
Wealth management
Sponsorship representation
Contact Us
Should you have any questions regarding Esports services please do not hesitate to reach out to us.
Michael Pahira
Principal
Red Bank, NJ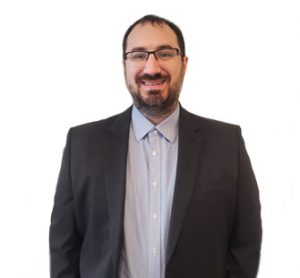 Joshua Horowitz
Lead
New York, NY