Located in the heart of the city, Withum is among the top accounting firms in Philadelphia. The offices together combine advisory, tax and accounting services with Withum's bold and innovative mindset with past generations' achievements, ranking it among the top 25 in the nation. Withum is a forward-thinking, technology-driven firm helping our clients Be in a Position of Strength in today's modern business landscape.
Find Our Philadelphia Office
Philadelphia Industry Specializations
Philly is home to a vibrant local community. Our clients and employees live in the city and surrounding area, contributing to and experiencing the culture of the region every day. Withum's Philadelphia team is proud to support the many charitable and community-based organizations that help put this city and its people in a position of strength. Some key activities include:
Hosting the Philly Big 5 Game Watch annual networking event in partnership with and support of the Philadelphia Ronald McDonald House and American Cancer Society's Coaches vs. Cancer
Volunteering at community nonprofits including MANNA, Bethesda Project and more
Sponsoring of yearly galas, golf outings and events with community organizations like Community Options, Inc., Jewish Community Housing Corporation, PACDC, Philadelphia Academies and the Workers Circle, amongst many others.
Going Beyond the Philadelphia Office
Philadelphia Business Journal Top 35 Accounting Firm
Rick is the Partner-in-Charge of Withum's Princeton, NJ and Philadelphia, PA offices. With more than 25 years of professional accounting experience, his clients include advertising agencies and other creative services professionals, manufacturers, wholesalers & distributors, fast food companies, nursing home operators, government contractors and other closely-held businesses.
Eric Strauss
Partner
Philadelphia, PA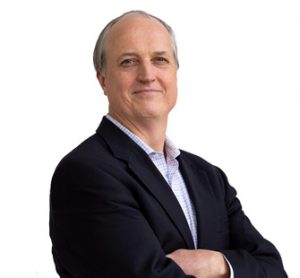 Charles J. Bramley
Partner
Philadelphia, PA
Michael B. Mulhearn
Partner
Philadelphia, PA
Contact the Philadelphia Office