Law firms are seeking new, innovative ways to do business, and strategic planning is at the forefront of leadership initiatives. Managing partners are mapping the future of their firms, implementing growth strategies presented by a rapidly-changing market, implementing programs to improve profitability, utilizing effective tax strategies, rethinking brand strategy, developing the next generation of leaders and finding creative ways to build firm culture in a hybrid/remote work environment.
The new normal also requires law firms to rethink their digital and service delivery strategies to streamline processes and add the most value for clients. Today's connected digital environment makes cybersecurity best practices and programs essential for keeping client and case data safe.
From management consulting to tax and audit services, litigation support to legal tech, Withum's multidisciplinary team of law firm services experts serve as trusted advisors for all of your practice management needs and deliver the innovative solutions you need to succeed.
Law Firm Advisory Services
Providing strategy, management and marketing consulting services to large and mid-sized firms throughout the country, our Law Firm Advisory Team help firms and practice groups to plan effectively and execute successfully.
Legal Challenges and Trends
Strategic Business Planning
Law firms are experiencing growth and change as shifts in leadership usher in modern processes. Consulting with experts on vital business operations, from marketing and business development to cash flow and profitability management, allows you to keep pace with the industry.
You've worked hard to build your firm into what it is today. As you consider expansion possibilities and employee succession plans, you'll want the confidence in knowing that future business partners and potential buyers are vetted appropriately and that your firm is valued for all that it's worth.
Today's business landscape is moving away from manual, paper processes at a fast pace. KPI dashboards, cloud services and artificial intelligence are effective digital solutions that automate business operations, allowing firms to enhance client service, boost collaboration and drive efficiency.
For law firms, client confidentiality is imperative. With the amount of sensitive case data and client information that your firm holds, keeping data safe is a top priority. Information security infrastructure and incidence response will ensure you're protected and prepared.
From forensic investigations to business disputes to matrimonial litigation, lawyers and CPAs are frequent partners in the courthouse. Your lawyers need a trusted forensic and valuation partner with the right accounting expertise to assist with an array of legal proceedings.
Services for the Legal Industry
Law Firm Accounting Services
Partner compensation plans
Law firm profitability analysis
Financial management/buyout
Cash flow management
Operations review
Budgets and forecasting
Internal control review
Financial assistance
Pension and profit-sharing plans
Law Firm Advisory Services
Strategic planning
Succession Planning
Practice management and profitability
Brand strategy, marketing and business development
Information systems consulting
Retreats
Leadership development training
Contact Us
For more information or to discuss your business needs, contact Withum's Law Firms Services Team.
William E. Sansone
Partner
Red Bank, NJ
Paul V. Gergel
Partner
Princeton, NJ - Corporate Headquarters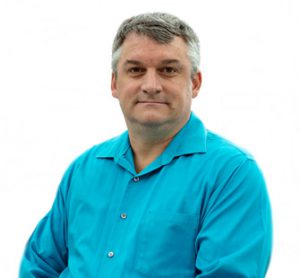 Alfred Erdmann
Partner
New York, NY