A Premier NetSuite Solution Provider
To stay competitive in the increasingly digital future, you need to be able to manage multiple aspects of your business through a single solution — enter NetSuite's one-stop software shop.
With a NetSuite Enterprise Resource Planning (ERP) solution, it's easy to consolidate and redefine business processes. At Withum, we provide a comprehensive set of NetSuite consulting services, with a focus on OneWorld, SuiteCommerce, and Services Resource Planning. As NetSuite implementation partner, we offer services surrounding not only NetSuite integration, but also NetSuite customization, migration, and training.
NetSuite Solutions
NetSuite solutions run in the cloud — which gives them the advantage of being both flexible and scalable. Through NetSuite, both business processes and information sharing become streamlined and integrated into a single system — increasing efficiency, productivity, and client satisfaction. As a NetSuite solution provider, organizations can purchase NetSuite licenses directly from Withum in addition to taking advantage of our NetSuite consulting services in the following areas:
The OneWorld platform is the NetSuite solution for the financial management of global organizations. It facilitates ease of control over multiple business units, subsidiaries, and other legal entities while providing multi-national support. With OneWorld, organizations can create a standard set of processes and compliance requirements, and communicate them across multiple channels and divisions worldwide.Through visual dashboards, OneWorld is able to display real-time business insights to corporate management and other stakeholders for actionable decision making.
Some of the features of NetSuite OneWorld include:
Accounting & Consolidation

Multi-Currency Management

Audit & Compliance Reporting

Tax Engine Configuration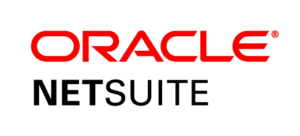 The SuiteCommerce platform is a multi-tenant SaaS ecommerce solution that enables merchants to deliver unique and engaging online experiences. Enjoy a rich set of features, easily manage and maintain your site, and enhance it with a selection of extensions. As with all NetSuite commerce products, SuiteCommerce unifies ecommerce with your core operational business systems – providing a single view of customer, orders, inventory and other critical business data, enabling real-time understanding of your business and powering personal and relevant omnichannel experiences.
Some of the features of NetSuite SuiteCommerce include:
Full-featured ecommerce solutionenabling engaging experiences on any device.

True SaaSmanaged upgrades, no version lock.

Easily manage and addnew site features and functionality with extensions.

One platformsupports both individual (B2C) and business (B2B) customers.
NetSuite Services Resource Planning (SRP)
Our NetSuite Consulting Services
Withum is a premier NetSuite implementation partner with years of experience providing a variety of NetSuite consulting services. Our experts can provide insight and support for a Netsuite integrations and migrations, and we can even provide NetSuite customization services for clients with unique capability needs, or complex infrastructures.
Our consultants can help your business grow and expand by leveraging NetSuite to help you in areas of:
Project & Resource Management

Customer Relationship Management

Financial Management & Forecasting

Project Costing, Delivery, & Billing
If you need help with a NetSuite project of any kind, or you're curious if NetSuite is right for your organization, please contact one of our NetSuite consultants online today!

The Withum Team has spoiled my people on the NetSuite Software implementation with [their] governance, structure and discipline plus lots of hand holding. Now they expect that from all software vendors we hire. Withum set the bar high.
CFO