In a volatile and ever-evolving economic environment, it is more important than ever that a qualified expert performs your real estate appraisal, review and property valuation services ensuring the highest quality of service, practice and comprehensible due diligence.
Never settle for second-class services. Our appraisal development and reporting process is in full compliance with all state and federal regulations.
Key Real Estate Valuation Services
Valuation of eminent domain and condemnation projects is a subject to multiple jurisdictional overlays requiring a unique skillset and above-average due diligence to value a range of permanent easements, temporary easements, fee acquisitions, and indirect and consequential damages.
Our experts have performed hundreds of appraisals, held several term contracts with government agencies, and testified as expert witnesses in litigation on behalf of government agencies involved in condemnation and just compensation valuation disputes.
Estate planning and gifting of real property requires the development of a "Qualified Appraisal" by a "Qualified Appraiser" (26 CFR § 1.170A-17) to properly support the values. Under turbulent economic conditions, an important consideration is the potential use of an "alternate valuation" (26 U.S. Code § 2032) which allows for valuation within a 6-month window. This may be beneficial where economic conditions are negative and there is a likelihood that real estate valuations could decline, such as in the event of a recession.
Withum provides comprehensive solutions for allocation of real property, machinery and equipment, and business value, intangible, and goodwill allocation for all intended uses including: fresh start accounting, purchase price allocation, impairment testing, business combination vs. asset acquisition determination, audit assist review, and more.
Our real estate valuation team has performed and supervised real estate appraisal, property valuation and review assignments for lenders in more than 40 states on all common property types as well as a variety of specialty products, such us data centers, student housing, self-storage, and mining operations. Whether you need a single-asset valuation or a comprehensive review of a portfolio of distressed assets, we will customize a solution to your needs.
With rising federal funds rates, rising interest rates, and declining transaction volume, commercial real estate markets are readjusting to changing economic conditions with most asset classes showing falling values. Whether you need quarterly asset valuations, review of existing asset valuations, or a comprehensive review of the strengths, weaknesses, and risks associated with a portfolio of distressed or underwater assets, Withum's valuation experts can customize solutions to fit any valuation need.
Recent editions of the IRS "Dirty Dozen", representing "the worst of the worst tax scams" have identified a number of issues relating to charitable contributions and income tax deductions for such including unsupported values, particularly for syndicated conservation easements, and "using fake charities to exploit taxpayers."
Reporting a non-cash charitable contribution of real property requires the development of a "Qualified Appraisal" by a "Qualified Appraiser" (26 CFR § 1.170A-17) to properly support the value of the contribution. Additional due diligence is necessary to verify that the charity is a qualified receiver of such contributions.
Whether you need a valuation consulting expert or testifying expert, our team has extensive experience providing real estate and property appraisal, review, and consulting for numerous types of negotiation, arbitration, and litigation types, including as court-appointed experts.
A sample of litigation support provided includes for title insurance, partnership disputes, divorces and estate disputes, tax certiorari, bankruptcy and deficiency hearings, non-cash charitable contribution and conservation easement challenges, eminent domain and condemnation, and a class action lawsuit involving environmental contamination.
Our real estate valuation experts have experience providing a multitude of services and appraising a broad array of property types.
Additional Services Provided
Appraisal Review and Consulting
Single Asset and Portfolio Valuations
Fair Value and Fair Lease Analysis
Insurance Valuation
Financial Reporting
Tax Certiorari Valuation
Business and Going-Concern Valuation
Machinery and Equipment Valuation
Office Buildings
Apartment Complexes
Industrial Facilities
Gas and Convenience Stores
Shopping Centers and Malls
Vacant Land and Development Sites
Auto Services Centers
Institutional Properties
Oil and Natural Gas Rights
Conservation Easements and Transferrable Development Rights
Permanent and Temporary Easements
Student Housing
NNN-Leased Properties
Self-Storage
Data Centers and Telecommunications Hotels
Ground Leases
Mining Facilities
Withum does not delegate or outsource any inspection, analysis, or substantial assistance activities to unlicensed staff or third parties. All real estate and property appraisal services and significant assistance thereon (as defined by USPAP) are performed by Withum team members who are property licensed in the appropriate jurisdiction with final review by an MAI.
Contact Us
For more information or to discuss your real estate valuation needs, contact Withum's Valuation Services Team.
Mark Kitchen
Advisory, Principal
Saddle Brook, NJ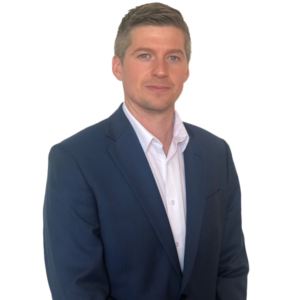 Zack Smith
Lead
Brian Johnston
Lead
Withum is excited to share that Zack Smith, Team Leader of the Real Estate Valuation Practice, has been appointed to the Board of Directors of the Upstate New York Appraisal […]
Share When defining the services provided by a CPA firm, most would quickly list tax and audit. However, when taking a deeper look into the services provided by larger firms […]